Laser marking masine is in grut produkt, in protte klanten sille soargen oer it ferfier probleem, benammen kieze te gean troch express klanten, de folgjende te beäntwurdzjen de fraach oer ferpakking.
Customer Soargen
Algemiene klanten kieze de modus fan ferfier: see, loft, spoar ensafuorthinne.
As in handige en rappe modus fan ferfier wurdt loftferfier breed begeunstige troch klanten fanwegen syn koarte ferfiertiid, dat is sawat 7-12 dagen.Mar fanwegen de strangere loftfeartkontrôle sille in protte klanten ek soargen meitsje oer de fraach oft de produkten foar lasermarkearring masines batterijen befetsje, lykas har ferpakkingsspesifikaasjes, gewicht en oare problemen;
Us produkt oplossings
Earst fan alle, de laser marking masine produkten befetsje gjin lithium, batterijen of lucht compressors, dat kin wêze op it fleantúch en binne net ûnderwurpen oan loftfeart kontrôle;
Produkten foar pneumatyske markearring masine binne itselde, jo kinne loftferfier kieze.
It gewicht fan it produkt
Algemien sprutsen, de ferpakking fan laser marking masine is houten doaze, en de ferpakking fan pneumatyske marking masine kin kieze Carton of houten doaze.
Bench laser marking masine (plus houten koffer) gewicht is sawat 90 kg, draachbere laser marking masine gewicht is sawat 75 kg;
It gewicht fan 'e masine en de houten doaze is sawat 30 kg, en it gewicht fan' e masine en it karton is sawat 18 kg.
Ferpakking om te sjen
Us doazen binne ynpakt yn sterke trije-ply houten kisten fol mei skom om de masines te beskermjen tsjin botsing en skea.De masine wurdt dan ferpakt yn in wrap, dat foarkomt dat de doaze wiet wurdt;Tagelyk is der in pallet ûnder de doaze om it lossen mei in heftruck te fasilitearjen.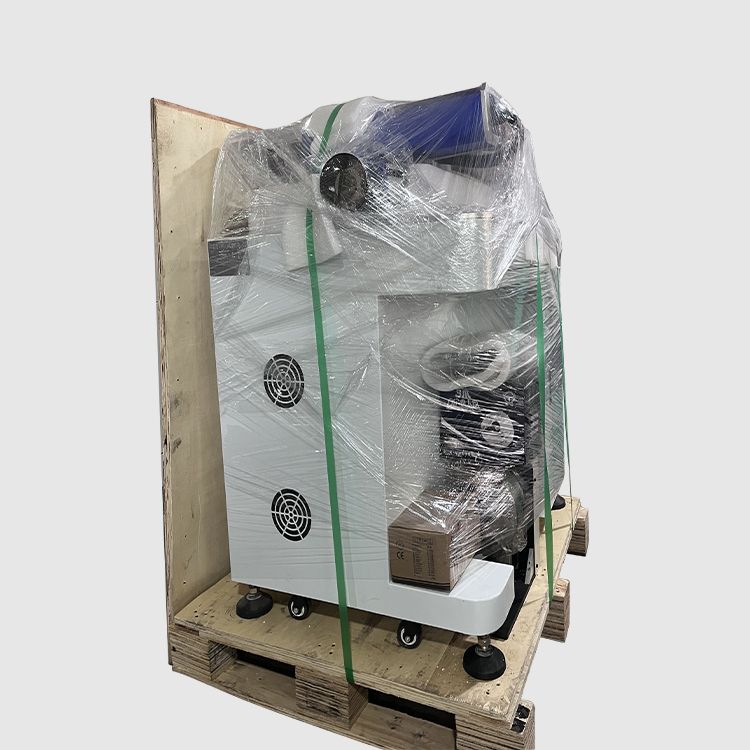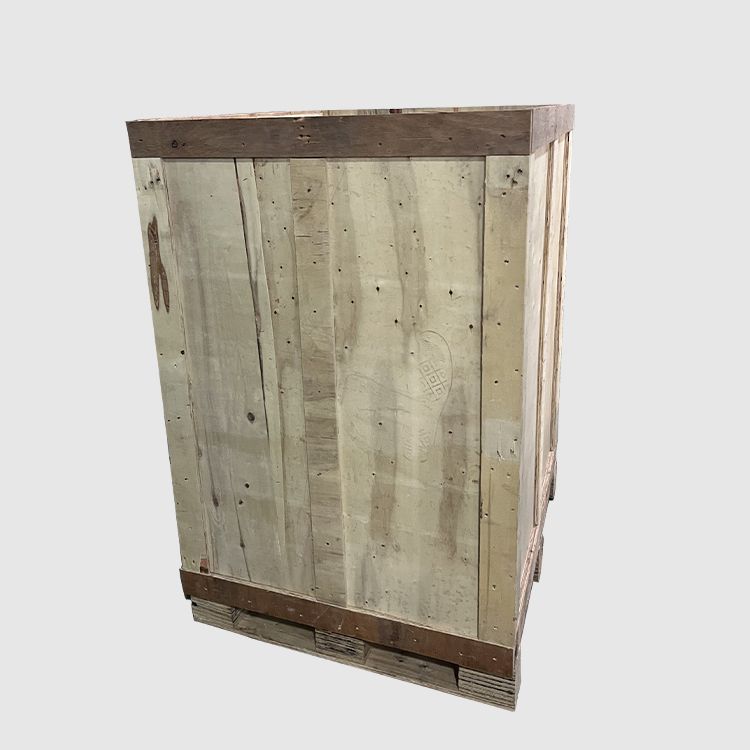 Alles wat wy binne foar de konsideraasje fan 'e klant, hokker manier jo ek kieze, kinne oan jo easken foldwaan.
---
Post tiid: Sep-16-2022