Acryl Engraver Applikaasje
Acrylprodukten omfetsje acrylblêden, acrylplestikpellets, acrylljochtkisten, buordsjes, acrylbaden, acrylkeunstmarmer, acrylharsen, acryl (latex) ferve, acrylkleefstoffen, ensfh. Der binne in breed ferskaat oan produkten.Acryl, ek wol bekend as PMMA of Acryl, is ôflaat fan Ingelsk Organic Glass (plexiglas).It is in wichtich plestik polymeer materiaal dat earder ûntwikkele is.It hat goede transparânsje, gemyske stabiliteit en drop ferset, en is maklik te ferve., maklik te ferwurkjen, prachtich uterlik, in protte brûkt yn bou, meubels, reklame en oare yndustry.
CHUKE kin jo de CO2 laser marking masine en UV laser marking masine biede foar jo Acryl wurk.
Hoe CHUKE CO2-laser in perfekte houtmerk makket
●

CO2 Laser Marking Systems

De koalstofdiokside laser marking masine wurdt brûkt om te markearjen de acryl sheet, dat kin markearje prachtige patroanen en karakters yn in relatyf koarte tiid, en de markearring linen binne fyn en moai, en net fersmoargje de grûnstoffen.De komputer-kontroleare galvanometer feroaret it optyske paad fan 'e laserstraal om automatyske markearring te berikken.
●

UV Laser Marking Systems

Under normale omstannichheden, de krêft fan de UV laser marking masine is relatyf lyts, mar it is handiger.
Yn ferliking mei oare laser marking masines, de UV laser marking masine oannimt in kâld wurkjende proses."Erosie" effekt, "kâlde ferwurking" (ultraviolet) fotonen mei hege lading enerzjy kinne brekke de gemyske obligaasjes yn it materiaal of it omlizzende medium, sadat in net-termyske proses optreedt yn it materiaal, en de binnenste laach en tichtby gebieten dogge net generearje ferwaarming of termyske deformation, etc.
It ôfmakke materiaal hat glêde rânen en minimale karbonisaasje, dus it is perfekt fyn en thermysk beynfloede.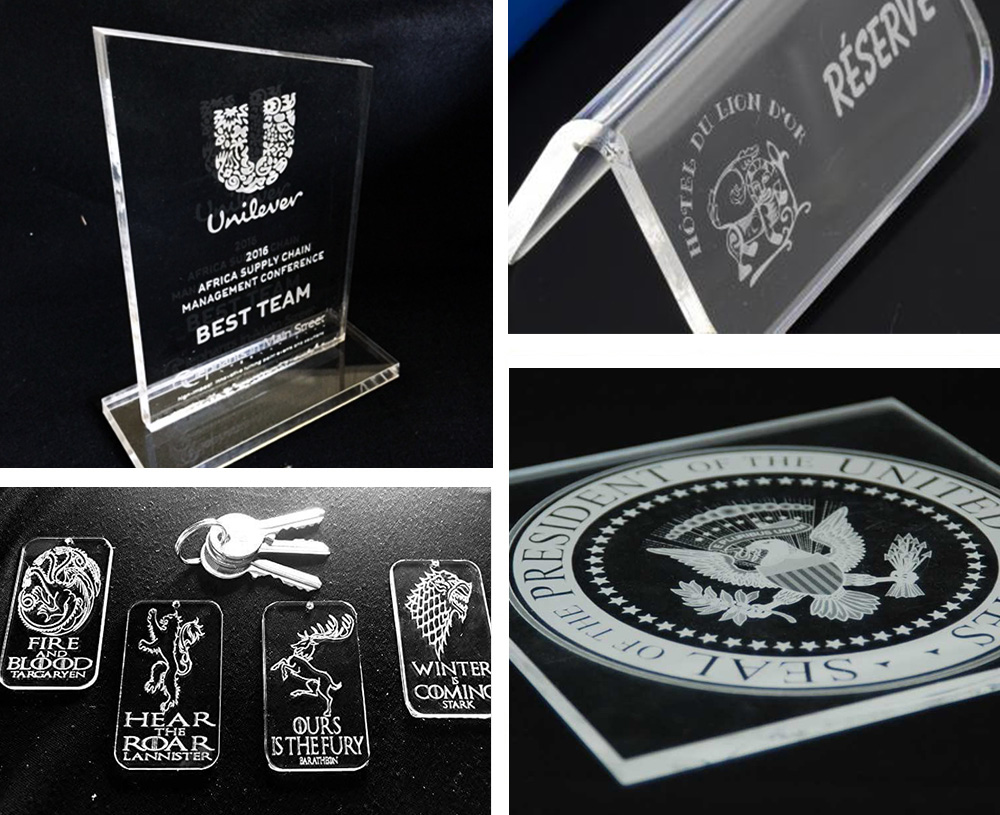 Oanrikkemandearre Acryl Gravure Machine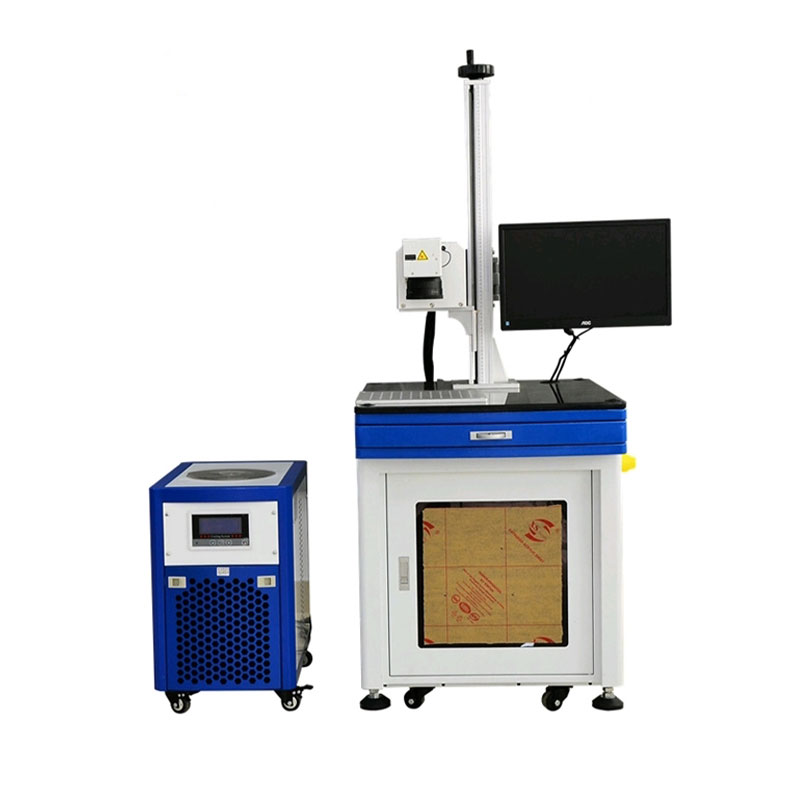 UV Laser Marking Machine 5W 8W 10W Foar Glass Bottle Cup Marker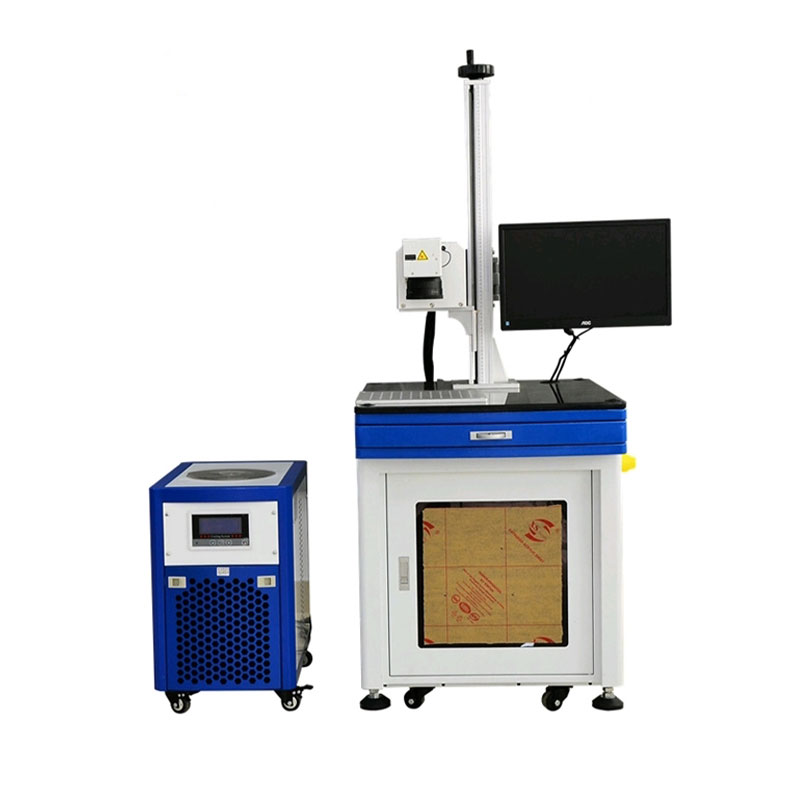 UV Laser Marking Machine 5W 8W 10W Foar Glass Bottle Cup Marker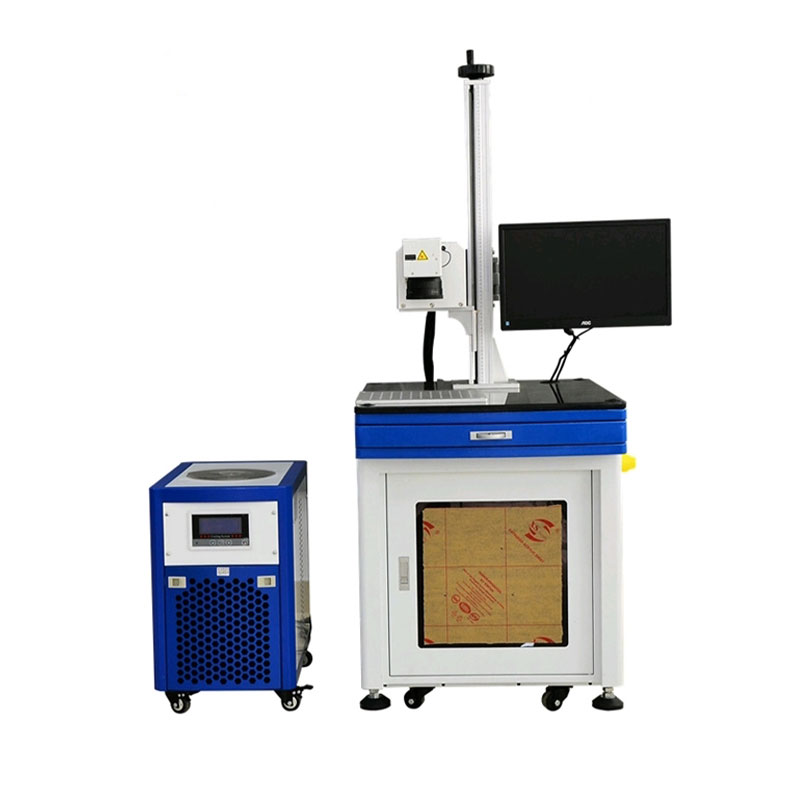 UV Laser Marking Machine 5W 8W 10W Foar Glass Bottle Cup Marker